News
Condolence book opened at the Special State Protection Service of Georgia following the death of Giorgi Imerlishvili
2014-07-07 11:30:00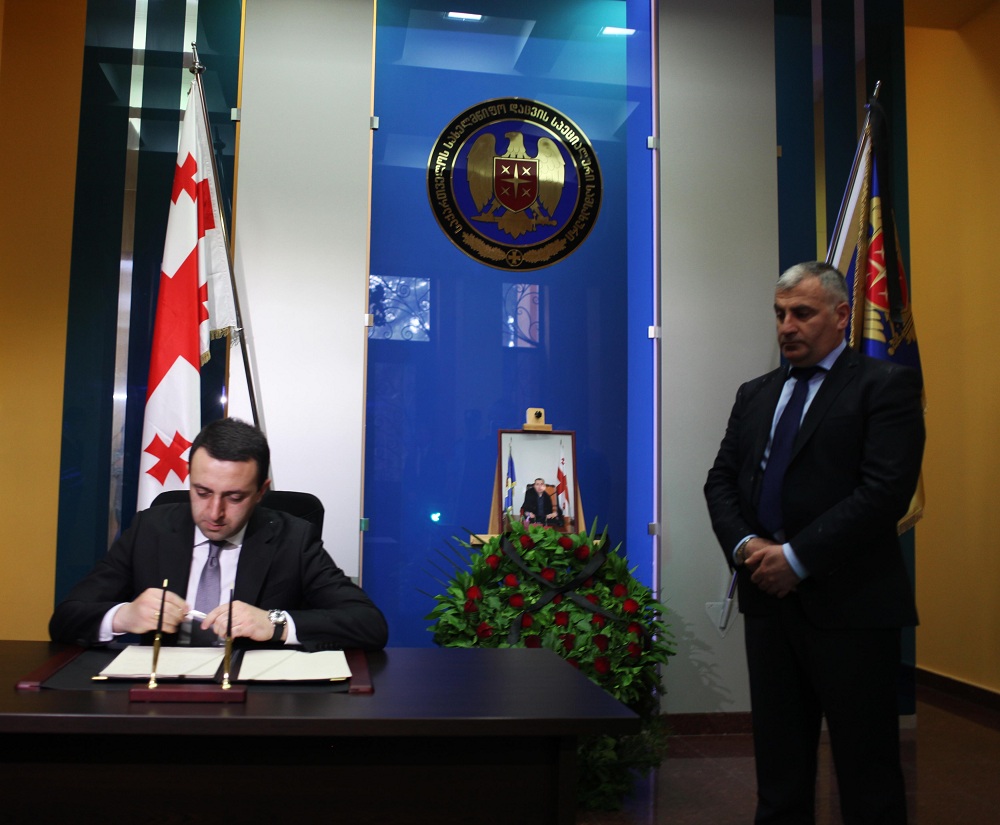 The Prime Minister of Georgia Mr. Irakli Gharibashvili expressed his deepest condolences on the tragic death of Deputy Head of the Special State Protection Service, State Protection Colonel Giorgi Imerlishvili and left a record in the condolence book.
"Unfortunately we lost a remarkable person and high-rank professional, I express my sympathies to his family members and colleagues"- the Prime Minister noted.
The U.S Ambassador to Georgia Mr. Richard Norland also signed the condolence book. ,,Mr. Giorgi Imerlishvili was my close friend. He was distinguished with high professional competence and working with him has truly been a great pleasure for me. I express my condolences to his family, friends and colleagues " –Mr. Ambassador wrote.