News
"Bodyguard 2015" tournament is completed
2015-07-09 16:46:00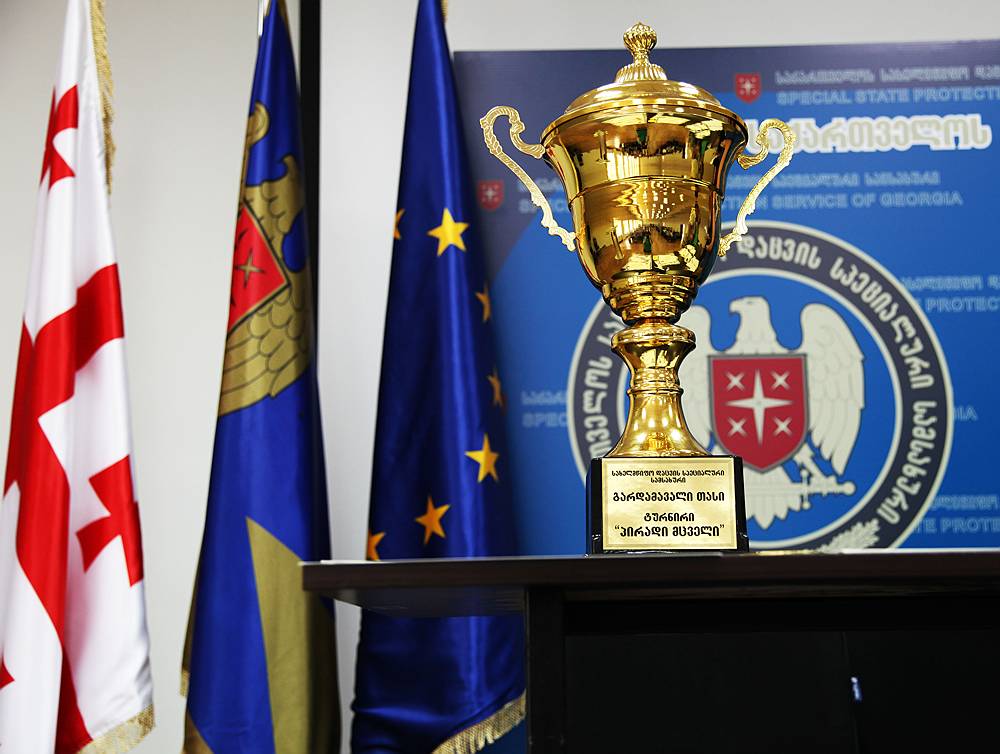 On the fourth day of the tournament competition among participants was held in the following: first medical aid and evacuation of a person to be protected; detection of explosive devices in the car.
Department of Special Missions won the tournament and was given a transient cup.
Team members of prize places, also best racer of the tournament Boris Kalandarishvili, best shooter Lasha Jariashvili and best participant of fistfight Kakha Merabishvili were awarded with medals and certificates.
Deputy Head of Service Nugzar Otarashvili summarized the tournament and expressed his gratitude towards participant teams, tournament organizers and referee panel for their effort and hard work. According to him, such events will be held in the future and it will serve to increase the level of professional preparation and motivation of employees. (see album)