News
Tournament "Bodyguard 2015"
2015-07-06 16:51:00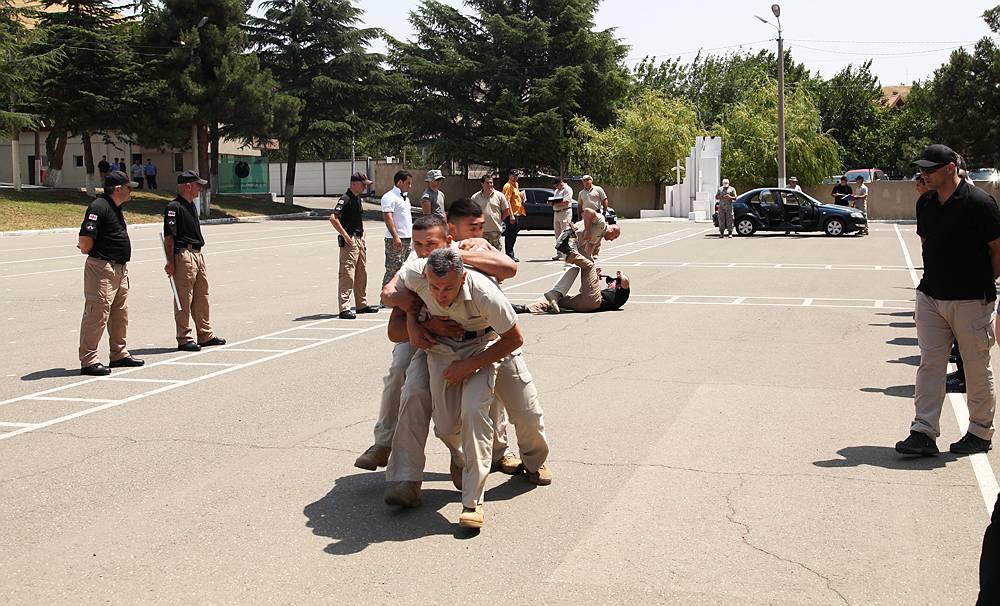 On July 6, tournament "Bodyguard 2015" started at the Training Center Base of the Special State Protection Service. The tournament aims to increase level of professional preparation of employees, raising mandatory skills of those who are involved in defensive activities.
Event program included the following: demonstration of defensive tactics and techniques during escorting on foot a person to be protected, shooting at a target while guarding a person to be protected, fast shooting from various positions, shooting from a car, demonstration of hand-to-hand combat, overcoming obstacles with car, searching for explosive devices in a car and rendering first medical aid to a guarded person and evacuation.
11 teams were prepared and composed by the employees of different structural divisions of the service for the purpose of participation in the tournament.
Winners of the tournament will be announced on 9th of July. (see album)