News
"The internal mini-football tournament at SSPS of Georgia"
2014-10-07 11:07:00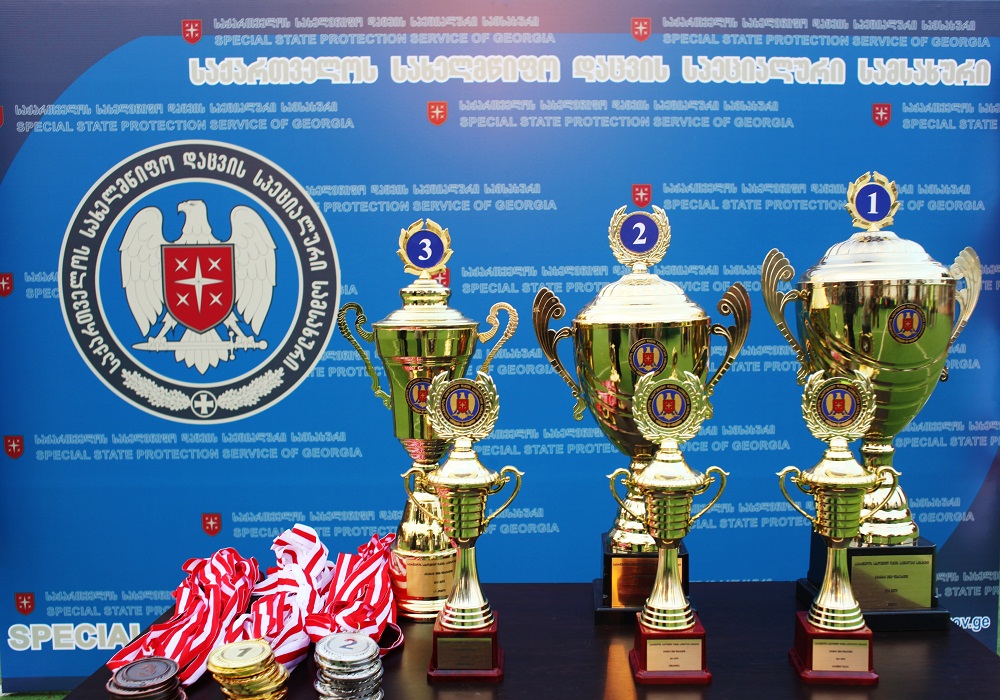 On 10th October internal mini-football tournament was held among the departments of Special State Protection Service of Georgia.
The third place got the team of Special Mission Department.
The second place went to the team of Department of Personal Protection.
And the first place winner was the team of Department of Protection of the Sites of Special Importance.
According to the results the winners were awarded by the chiefs of various departments and deputy heads of the Service. Special diplomas were granted to:
The best player – Zviad Tsiklauri.
The best goal-keeper – Davit Ghlonti.
And the best bombardier –Davit Nozadze.