News
Official visit to the Republic of Moldova
2016-04-08 17:48:00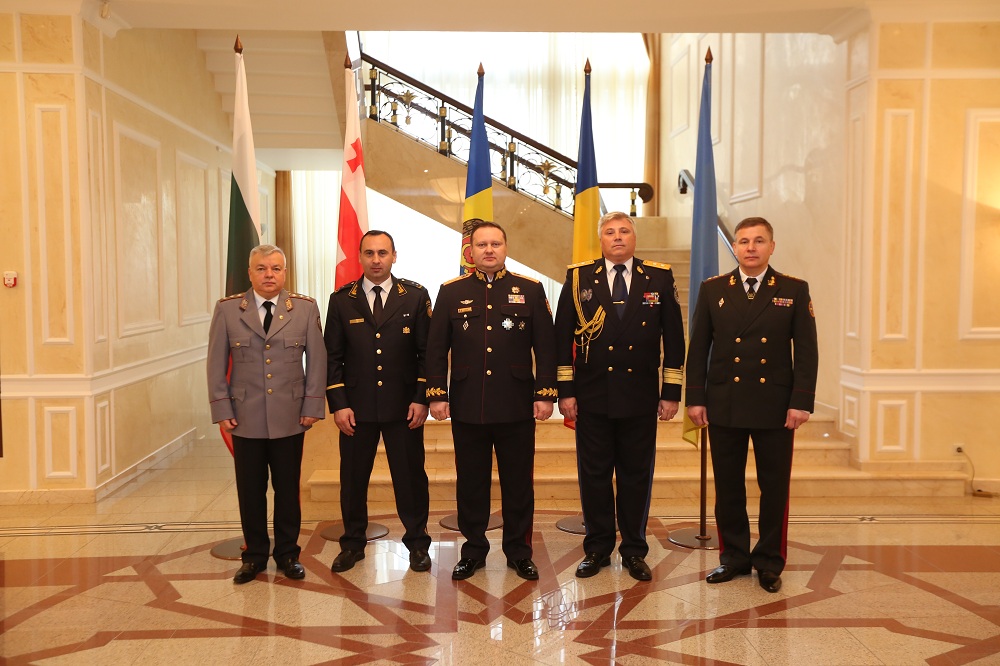 Head of the Special State protection Service of Georgia visited the Republic of Moldova. In the frame of the visit State Protection Services from five countries signed the Protocol of Cooperation.
Previously, On April 24, 2015 Georgian, Romanian and Moldovan Special State Protection services signed a Protocol of Cooperation on Professional Training of Personnel. This time State Protection Service of Ukraine and Bulgaria have joined the Protocol.
After the solemn signing ceremony, the President of Moldova Mr. Nicolae Timofti hosted the heads of above mentioned Services. During the meeting they have discussed the future plans and emphasized the importance and necessity of strengthening the cooperation and friendship between the parties.
The heads of Services placed a wreath on the memorial of Moldova's famous Leader Stephen the Great. Later on, delegations visited the unique Cricova winery and one of the oldest monasteries of Moldova, Capriana Monastery.
At the same time, officers from the signatory countries participated in a five day training organized by the State Protection and Guard Service of the Republic of Moldova. The training consisted of operational planning and implementation of protective measures as well as tight formation methods and techniques and other issues.
The next training planned in the frame of the Protocol will be held in June 2016 in Romania. see album